Bill Lentis Media, a digital marketing agency based in Boston is offering services such as search engine optimization, digital marketing, and social media marketing to customers all over the country. The company shares numerous tips, tricks, and best practices for PPC advertising on its blog.
In one blog post, the company talks about making the most out of Google Adwords and Bing Ads. The post says that Google is the biggest and most utilized search engine boasting of over 1.3 billion daily searches. Bing, on the other hand, has over 100 million users daily. When discussing Bing Ads, it says bidding on slots for Bing ads fits the budgets of small businesses. They also say, though Bing Ads are competitive, it is very easy because most business people neglect a potential market that uses Bing. The position of the ads and people subsequently clicking on them increases the chances of generating leads which means more opportunities for conversions. When discussing Google Adwords, the blog post says, one must have a relatively huge budget for sponsoring ads. As long as the ad is relevant, the business can bid low but run the risk of getting a lower spot if the person they are competing with paid high and their bid is just as relevant. It also says that AdWords has loads of customizable options.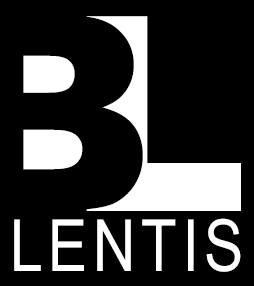 In another blog post from Bill Lentis Media, the company talks about the key merits of PPC advertising. The blog post says that PPC advertising allows the business to input the necessary parameters of locations, demographics, and popular keywords in the niche area. Secondly, the essence of control in PPC advertising is simple because it gives the business' moves a sense of purpose and direction. Third, PPC advertising gives a choice of platforms like Bing Ads or Google Adwords which helps the business reach the correct audience. Lastly, PPC advertising cuts through the initial wait period that comes with SEO instantly because ads are placed higher on search engines as long as they are relevant.
In another blog post, the company talks about the 5 inevitable signs that the PPC campaigns by a business are not working. First, it is important to have an extensive plan in position, without which a business will simply not obtain the best form of clicks. Secondly, pay per click advertising plan requires keyword research that is laser-focused so that it can be effective. Third, an uninteresting advertisement means the business has entirely missed the aim of the marketing plan. Fourth, it is essential to direct incoming guests to a particular web page referred to as the landing page instead of directing them to the website's homepage. Lastly, PPC marketing campaigns fail due to the display of negative keywords in the advertisements.
The company talks about the importance of having a PPC management service in another blog post. The post says that a management service is important because a pay per click campaign cannot run on its own. The blog post says that a PPC management service is not only cost-effective but also saves businesses from many mistakes that they would have made had they delved in with their little experience. There is a need for a business to keep on analyzing their pay per click marketing campaign so as to determine what aspects are working and the aspects that are not working.
https://www.youtube.com/watch?v=HtUMKhimgw4
Bill Lentis Company claims to have provided a 5-star digital marketing service for many big/small-named industries over 20 years such as Terminix, Roto-Rooter, Angie's List, Wayfair, and many others. They claim to be confident in their performance for their customers. They have month-to-month contracts that allow their customers to see an ROI sooner than expected. The latest announcements from the company can be followed on the Bill Lentis Press Releases. The company can be reached at its email address at sales@BillLentis.com or its phone number at (617) 855-0747. The company's main office is located at 33 Broad St #800, Boston, MA, 02109.
###
For more information about Boston SEO - Bill Lentis Media, contact the company here:

Boston SEO - Bill Lentis Media
Bill Lentis
6178550747
contact@billlentis.com
33 Broad St #800
Boston MA 02109