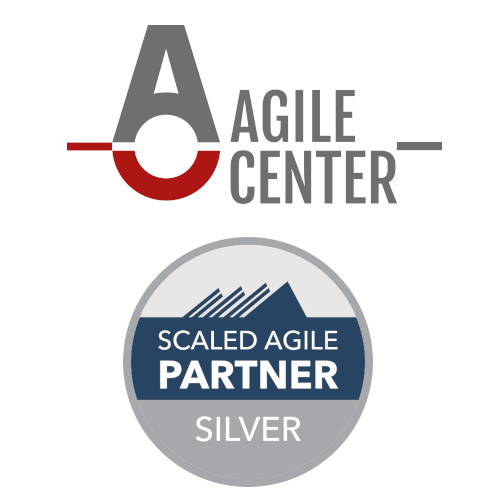 Originally posted on https://syndication.cloud/agile-center-releases-newest-safe%ef%b8%8f-5-0-training-courses/
Agile Center has released its latest line of SAFe®️ 5.0 training courses. Practitioners work with seasoned Agile instructors to implement Lean-Agile practices. Participants who attend the course have a 98.99% Exam Pass Rate. Since 2018, Agile Center has taught over 3,000 professionals using agile practices. Its training and consultancy services are available in over 20 countries. In addition to SAFe®️ 5.0, SAFe®️ for Architects 5.0 is a three-day course for Agile Architects. Throughout the training, Architects learn how to support SAFe®️ methodology to meet Lean-Agile enterprise goals. For a full list of courses visit Agile Center.
United Kingdom – January 15, 2019 – Agile Center has released its newest level of licensed SAFe®️ 5.0 training courses for SAFe®️ Practitioners. Since 2018, it has provided professionals in over 20 countries with the latest Scrum/Agile services. It specializes in strategy, planning and implementation, portfolio management, readiness checks, and more. The full range of courses is available on the Scaled Agile Framework 5.0 training calendar. SAFe®️ 5.0 training courses provided by Agile Center are available all over the world and includes the certification exam.
SAFe®️ for Architects 5.0 is now available at Agile Center. During this three-day course, attendees will explore the roles, responsibilities, and mindset of Agile Architects, and appreciate how to align architecture with business value and drive continuous flow to large systems-of-systems while supporting SAFe®️ program execution.
Topics studied during the course include preparing architecture for Program Increment (PI) Planning, leadership principles used during a Lean-Agile transformation, and performance development for DevOps and Release on Demand. The full list of learning outcomes and topics covered during the three-day course is available at Agile Center.
At Agile Center, they train and certify specialists with Lean-Agile innovative solutions and practices, from systems thinking to development flow. It's business agility for the digital age. Agile projects are 28% more successful than traditional projects. Their techniques utilize the most effective planning and management strategies for an evolving technological market. Across the globe, companies are using Scaled Agile practices as a framework to shape their enterprise.
About Agile Center:
Agile Center provides consultancy and training services in the following areas: Lean-Agile Transformation, Agile Strategy audit & implementation, and Agile Program/Portfolio management. Through the implementation of proven world-class standards, we support our clients in establishing and achieving their business goals. Our team is composed of highly experienced consultants and trainers. Agile Center is a brand of Architecture Center Ltd.