Saul Bienenfeld, founding partner of Bienenfeld Law in New York, NY, revealed that no matter what the circumstance it's never a good idea to speak to police if you're charged with a sex crime. For more information please visit https://bienenfeldlaw.com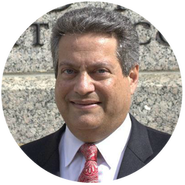 New York, NY, United States - October 26, 2020 /MM-REB/ —
In a recent interview, Saul Bienenfeld, founding partner of Bienenfeld Law in New York, NY, revealed why it's not a good idea to speak to police in a sex crime case.
For more information please visit https://bienenfeldlaw.com
When asked to comment, Bienenfeld said, "When it comes to a sex crime case, I tell my clients that there's never a good time to speak with police – and this holds true even if you are innocent. Police officers tend to use certain techniques during their investigation to make their suspect look guilty."
One common tactic used by law enforcement is persuading the suspect under investigation to make a statement in return for a deal or plea agreement – or even immunity in some cases.
"It's important to remember that law enforcement is not authorized to offer a plea or deal or even to grant immunity. Yet, in an effort to get a statement or confession, they often lie and claim that they do in fact have this power, or that they can talk to the prosecutor who could get them a plea or deal," he commented.
Oftentimes, many suspects who are innocent understandably choose to speak to police while being investigated in the hopes of clearing the air. However, details in an innocent person's statement can be twisted in the worst possible way as police are pursuing a conviction.
When asked for an example, he said, "Let's assume for a second that you are under investigation for a sex crime. You might be completely innocent and not know the details of the crime, but the information you provide in a statement – such as where you live or that you know the other person involved – might coincidentally correspond to the facts of the case. Law enforcement could use these facts to show that you were involved in the crime."
Making a statement to law enforcement pigeonholes that person into retelling the story the exact same way, which Bienenfeld stated could be problematic if the case is brought into a courtroom.
"Once you've told your story to law enforcement months previously, they expect you to repeat it almost verbatim during the trial. Of course, because so much time has passed, small details of your story might have changed. An opposing attorney will pick up on this and use this against you in an attempt to prove your guilt," he said.
Bienenfeld added, "When the police detain someone, they have probably already gathered enough evidence for an arrest and are convinced that person is guilty. Put another way, there's no amount of talking that a suspect can do to change their mind. It's best to stay silent while detained."
Source: http://RecommendedExperts.biz
Contact Info:
Name: Saul Bienenfeld
Email: Send Email
Organization: Bienenfeld Law
Address: 450 7th Ave #1408, New York, NY 10123
Phone: (212) 363-7701
Website: https://bienenfeldlaw.com
Source: MM-REB
Release ID: 88982060