As Recreational Boating Reopens, Boat Rentals Will Be One of the Ideal Solutions for an Escape This Summer
May 20, 2020 at 15:00 PM EDT
As summer approaches, many Americans are hoping to head to the beach after spending weeks at home. The desire to escape has never been stronger, and platforms like Click&Boat are readily available to help Americans get out on the water, allowing them to easily book a motorboat for a day or a sailboat if they are looking for a weekend getaway. A boat rental is one of the safer options when it comes to vacationing this summer and a great way to relax whether you know how to sail or not.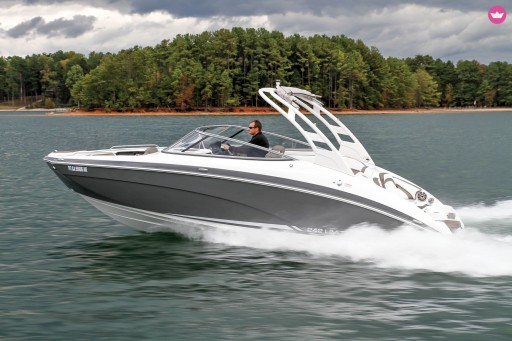 MIAMI - May 20, 2020 - (
Newswire.com
)
Where to go, and how? Americans continue to ask themselves these questions as state stay-at-home orders will be soon lifted. Now is the time to consider alternative plans for this summer. While it is crucial to maintain proper hygiene and distancing rules, where better to do this than out on the water?
Currently, all states have opened most of their public water access points. Marinas are slowly reopening on a state-by-state basis. Florida, for example, has reopened many of its marinas but, there are limitations, such as the number of passengers aboard and a 50 ft distance between boats. With time, it's expected that certain restrictions will ease and that boating will be accessible to everyone this summer. And if you don't have a license, Click&Boat offers the possibility of renting a boat with a skipper.
Click&Boat, a dynamic player in domestic tourism
Campaigns have been launched, such as #supportlocal, to aid the U.S. tourism industry. For a country that has over 88,000 miles of shoreline, there has been no better time than now to explore the U.S. by water. From boating hot-spots like Miami and San Diego, to Texas, the Great Lakes, and the Chesapeake Bay, there are so many great opportunities for an escape.  
Created in 2014, launched in the U.S. in 2017, Click&Boat, the world leader in online boat rentals, offers more than 1,600 private and professional boats across America, and 35,000 boats world-wide. Within the country alone, individuals can rent a boat in over 70 destinations.
Boating: leisure activity for everyone
Americans can choose from a large selection of boats, such as sailboats, motorboats, yachts or catamarans. For those who are new to boating, or simply do not hold a license, Click&Boat is an ideal option as many boats can be rented with an experienced skipper. The platform also allows its users to rent a boat à la carte. Whether it be a few hours, one day, a weekend or more than a few weeks, the options are endless. 
"Spending time out on the water allows you to escape and get some fresh air after this very long period of being cooped up at home. We offer a wide range of rentals adapted to both sailing enthusiasts and to those discovering the pleasures of boating," says Edouard Gorioux, co-founder of Click&Boat.
Press Release Service by
Newswire.com
Original Source:
As Recreational Boating Reopens, Boat Rentals Will Be One of the Ideal Solutions for an Escape This Summer