Quick Camps, an innovative Australian company, has transformed the remote workforce accommodation landscape with its rapid, eco-friendly mobile camp solutions. The company's website, https://www.quickcamps.com.au/, showcases their versatile mobile camp options, catering to a variety of industries, such as mining, construction, and exploration. Quick Camps' unique approach not only enhances worker safety and satisfaction but also increases project efficiency and reduces environmental impact.
Exploration Caravans and Portable Accommodation Solutions
Quick Camps offers a comprehensive range of mobile accommodation solutions, including exploration caravans, Australian portable camps, and donga hire. These versatile units can be easily adapted to different industries, ensuring optimal functionality for various remote projects. Mobile accommodations, such as construction camps and mining camp accommodations, are designed to provide workers with comfortable living quarters while maintaining mobility and flexibility for project managers.
Improved Safety for Workers
Quick Camps prioritises workforce safety with its mobile accommodation options. By enabling employees to reside closer to their job sites, the company significantly reduces commuting time and associated risks. This proximity minimises the potential for accidents and fatigue-related incidents, fostering a safer working environment for all staff members and contractors involved in remote projects.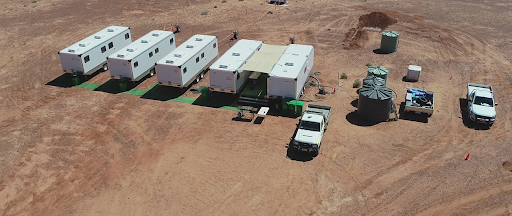 Increased Project Efficiency and Profitability
Quick Camps' mobile units are designed for rapid setup and relocation, allowing project managers to save time and resources. The plug-and-play nature of these remote camps eliminates the need for electricians, plumbers, carpenters, cranes, semi-trailers, and earth movers during setup, substantially reducing costs. By minimising unproductive commuting times, Quick Camps increases daily productivity and significantly reduces the number of light vehicles required on site, leading to improved project profitability.
Environmentally Friendly Design
Quick Camps' mobile units are engineered with the environment in mind. Their small footprint and low-impact design ensure that they do not require site clearing or digging, making them an ideal choice for environmentally sensitive areas. Quick Camps demonstrates its commitment to sustainable practices by providing mobile camp solutions that have minimal impact on the surrounding environment while still offering comfortable, modern accommodations for remote workers.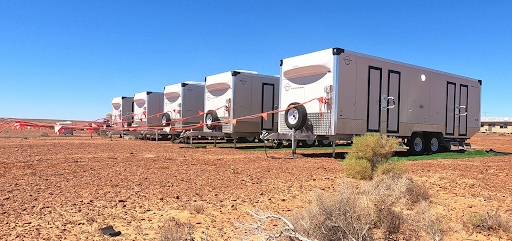 Conclusion
Quick Camps has revolutionised remote workforce accommodation with its innovative mobile camp solutions. By prioritising safety, efficiency, environmental consciousness, and employee satisfaction, Quick Camps has set a new standard in the industry. Their versatile mobile units cater to various sectors, including mining, construction, and exploration, offering tailored solutions for each project's unique demands. As remote work becomes increasingly prevalent, Quick Camps' commitment to providing eco-friendly, efficient, and comfortable accommodations ensures that they remain at the forefront of this evolving landscape. To learn more about Quick Camps' transformative approach to remote workforce accommodation, visit https://www.quickcamps.com.au.
Media Contact
Company Name: Quick Camps Australia
Email: Send Email
Phone: +611300992758
Country: Australia
Website: https://www.quickcamps.com.au