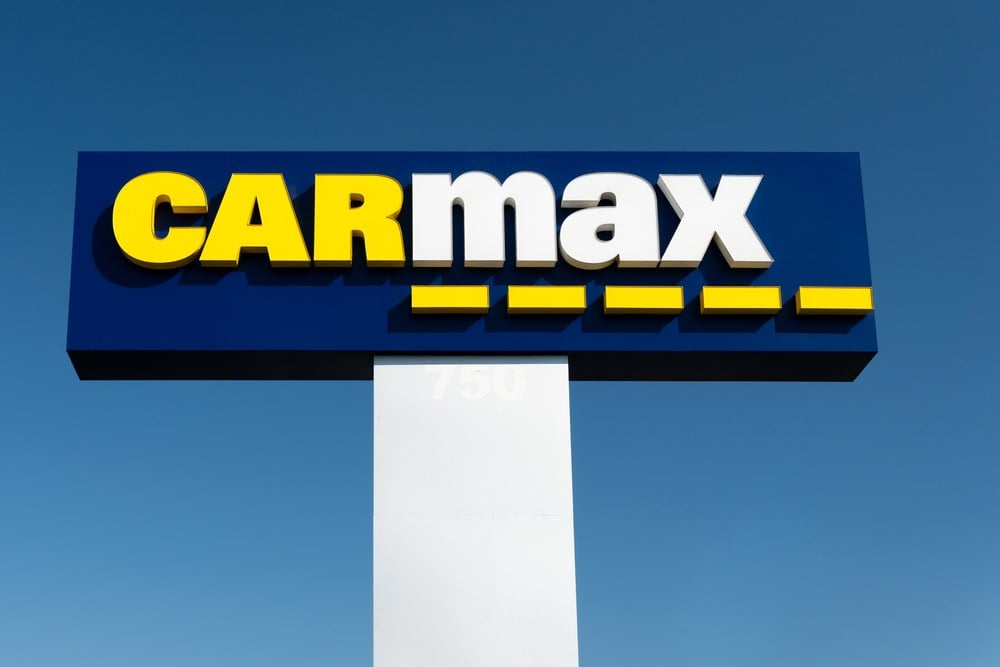 Shares of the diversified auto dealership CarMax (NYSE: KMX) are flying higher by as much as 10% right during the opening hours of Friday's trading session; the quick advance comes amid the company announcing its first quarter 2024 earnings results, blowing past analyst expectations by a massive 80.4%.
While the new and used vehicle industry in the United States has been fighting through a challenging environment, as chip shortages severely disrupted supply chains.
Coupled with 2021-2022 filled with cheap money after the FED lowered rates to rock-bottom levels, monetary policy successfully boosted consumer sentiment and liquidity, some of which fled into the vehicle market despite tight inventories.
Despite posting slowing financials within the earnings press release, some of the contractions seen in CarMax may have been taken as a net positive, as these trends indicate an improving environment for the overall vehicle market moving forward.
Considering the market's initial reaction to the news, investors can expect further positive news to be delivered from the auto dealer in the near future.
By comparing the company's relative stock performance and its respective valuation multiples in the sector, broader markets have voted in favor of CarMax's top-side analyst ratings, which point to a price target of $85.0 per share.
An Anomaly is Born
Investors can spot an exciting trend by analyzing CarMax's current valuation metrics. While the company's book value multiple (price to book value) is trading at a decade low of 2.4x, a multiple not seen since the financial crisis of 2008, the price-to-earnings ratio (P/E) is returning to its cyclical highs of 28.0x, and above.
This discrepancy between a seemingly 'cheap' multiple, accompanied by a seemingly 'expensive' multiple, may let the bullish genie out of the bottle and suggest the stock still has a long way to go until it hits its top ceiling valuation.
Competitors like AutoNation (NYSE: AN) and Penske Automotive (NYSE: PAG) have outperformed CarMax stock by as much as 55.3% over the past twelve months; what is interesting for investors is the relative valuation multiples that these stocks now carry despite massive performance wedge in their respective performances. AutoNation's P/E ratio is significantly lower than CarMax's, currently selling for only 6.3x relative to the latter 28.0x and above.
Penske follows a similar pattern by selling for only 8.8x its earnings. Investors may say that Carmax is now the most expensive alternative investment in the auto dealer industry; however, this implies broader markets' willingness to overpay for each dollar of underlying current - and future - earnings in the business. 
By assigning a lower multiple to its competitors, investors may be seeing more headwinds ahead of AutoNation and Penske, perhaps accompanied by the fact that they are also closer to their all-time high prices, while CarMax is at a near 50% discount from its all-time high.
In the short-term, the higher commanded P/E ratio may imply more bullish earnings or other catalysts to come; in the longer term, CarMax's decade-low book value multiples may indicate that there is a larger, longer move in the making.
Building Momentum 
Despite posting a net sales decline of 17.4% over the year, CarMax still bought over 343 thousand vehicles over the year to replenish their inventories for the coming months. As a result of management's focus on profitability and technology implementation, SG&A (Selling, General & Administrative) expenses were lowered by 5.7% during the year to deliver more optimized operating results for the business.
If sales are down nearly 25% when accounting for the effects of inflation during the year, how is the stock rallying as much as it is today?
The company achieved stronger-than-expected margins per unit of retail and wholesale vehicles, which indicates a pivoting dynamic in today's car market. Despite a year full of tight labor supply and disrupted supply chains across basic materials, which severely affected lead times for vehicle deliveries, CarMax's gross profit remained in line with that achieved a year prior.
The company's future looks better than ever, with a $2,361 gross profit per retail unit and $1,042 per wholesale unit. Now that inflation pressures are declining amid the effects of the FED raising interest rates and supply chain constraints easing the disastrous, leading times in vehicles and other materials, returning to cyclically high gross profit levels seems almost a given for CarMax.