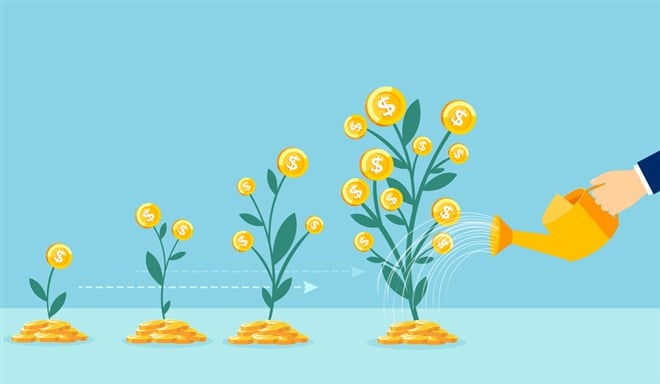 Who wants to spend hundreds or even thousands of dollars on a single stock? (Not you?) For example, one share of Seaboard Corporation (NYSE: SEB), a multinational agribusiness and transportation conglomerate, cost over $3,000 as of June 2022. 
If you'd prefer to spend a fraction of that amount on a dividend-paying stock, you're in good company. Cheap dividend stocks can give you an opportunity to purchase more shares and possibly earn high dividends. 
During times of uncertainty in the stock market, dividend stocks are an attractive option. As an investor, you can also choose to reinvest your dividend payments in a company so that instead of receiving cash, you receive more shares, which means you can double up faster. 
What Are Cheap Dividend Stocks?
But first, what are cheap dividend stocks? "Cheap" is a relative term. It's up to you to decide "how much is too much" to spend on dividend stocks. You may think $20 per share is a lot of money, whereas your best friend or neighbor may decide they can spend $100 per share.
But first, what exactly are dividends? When companies earn profits, they share them with their stockholders, usually in the form of cash payouts. (However, they may also come in the form of shares of stock or even in the form of property.) It's one of the ways investors can regularly earn a return from investing in stocks. 
Here's a quick example of how a cheap dividend stock might work: Let's say you buy 100 shares of a company for $10 each. Each share pays $0.30 on an annual basis. In this case, since you purchased $1,000 worth of stock, you'd receive $30 in dividends, a 3% yield.
You can choose what you want to do with your dividends. You might choose to reinvest them in order to purchase more shares, buy more stock elsewhere or spend the cash return you receive.
Not all stocks pay dividends, however. Many newer companies don't pay dividends right away because they reinvest money back into their company. Dividend payers are usually strong, established companies that have the ability to return some profits back to loyal investors. One of the best reasons to purchase dividend stocks is that regardless of whether a company's stock price goes up or down, most well-established companies continue to issue dividend payments.
How to Find the Best Cheap Dividend Stocks
When searching for the best cheap dividend stocks, consider the following steps, starting with the most important — evaluating companies.
Step 1: Evaluate companies. 
Consider key metrics as you analyze stocks. They can help you learn the amount you can expect in dividends, the reliability of the dividend itself and any red flags you might encounter if you choose to invest in a particular company. You'll want to take a look at the dividend yield, dividend payout ratio, cash dividend payout ratio, total return, earnings per share and price-to-earnings ratio. Let's go over each metric individually: 
Dividend yield: Dividend yield represents the annual dividends per share divided by the current share price. For example, let's say a company pays $1 in dividends per year and the stock costs $30 per share, then the dividend yield would be 3%. It's a good idea to compare the dividend yield of a stock compared to the historical yield. Considering higher-yield dividends can be risky, however. For example, if a company has a 15% dividend yield, there may be something going on with the company — a possible red flag.
Dividend payout ratio: The dividend payout ratio is the percentage of a company's earnings paid out as dividends. For example, let's say a company reports a net income of $200,000 and issues $40,000 in dividends, the payout ratio would be $40,000 / $200,000 = 20%. Generally, the lower the payout ratio, the more sustainable the dividend.
Cash dividend payout ratio: You'll also want to consider the cash dividend payout ratio. The cash dividend payout ratio refers to the dividend as a percentage of a company's operating cash flows, minus capital expenditures. You can use the cash dividend payout ratio to understand how a dividend will remain sustainable.
Total return: The total return is the increase in stock price plus dividends paid. In other words, let's say you purchase a stock for $10 that increases in value by $1 and pays a dividend of $0.50. In this case, you'll have a 15% total return.
Earnings per share (EPS): Look for companies that regularly increase earnings per share (EPS) over time and raise their dividend. It is profit per outstanding share of stock, calculated on a quarterly or annual basis. You can arrive at the EPS by taking a company's quarterly or annual net income and dividing by the number of shares of outstanding stock.
Price-to-earnings (P/E) ratio: The price-to-earnings (P/E) refers to a calculation that divides a company's share price by its earnings per share. You can use this metric to find out whether a dividend stock is fairly valued.
Step 2: Choose a brokerage.
If you don't already have a brokerage account, choose a brokerage and fund your account. You can sign up on a brokerage's website in just a few minutes. You may also consider choosing a full-service stockbroker. In some cases, you can also buy stock directly from the company. Evaluate the brokerage fees and other factors, such as ease of use and the amount of bells and whistles on your platform before you purchase. 
Step 3: Land on cheap dividend stocks for your portfolio.
Once your brokerage account is set up, you're ready to buy. Indicate the number of shares you want to purchase and hit the "buy" button. Aim to purchase stocks as part of a diversified portfolio. Diversification means that you invest in a wide variety of stocks, in various sectors and industries. 
3 Cheap Dividend Stocks to Consider
Below, we recommend three cheap dividend stocks, though it's possible that through your research, you'll find stocks that fit your portfolio better. Consider these three for their solid track record, low cost per share and dividend potential. 
Ford Motor Company, based in Dearborn, Michigan, designs and manufactures a range of Ford and Lincoln brand vehicles, including:
Trucks
Cars
Sport utility vehicles (SUVs)
Electric vehicles
Luxury vehicles
The company also manufactures service parts and accessories, mobility services, self-driving systems and development services. It also deals in vehicle-related financing and leasing activities, installment sale contracts, wholesale loans and more. 
Ford has historically had a long, strong track record, and share prices are currently at a low $11.55 as of June 22, 2022. Consider buying and holding Ford shares for the long term, with its annual dividend of $0.40, dividend yield of 3.45% and dividend payout ratio of 14.08%.
Amcor plc, headquartered in Zurich, Switzerland, develops and sells packaging products worldwide. It produces flexible and film packaging products in the following industries:
Food and beverage (for soft drinks, water, juices, sports drinks, beer, sauces, dressings and spreads)
Medical
Pharmaceutical
Fresh produce
Snack food
Personal care
Most recently, Amcor acquired Bemis Company in an all stock combination, offering value for shareholders who invest in Amcor. At a share price of $11.90 as of June 22, 2022, the stock price offers one of the best values on the market for a Dividend Aristocrat, one that has shown a dividend yield of over 25 years. In Amcor's case, it has provided a consistently higher dividend over the course of 39 years with a dividend yield of 4.02%.
AT&T Inc., headquartered in Dallas, manufactures and sells worldwide telecommunications, media and technology services, including:
Wireless voice and data communications services
Handsets
Wireless data cards
Wireless computing devices
Carrying cases
Hands-free devices
Data, voice, security and cloud solutions
Managed and professional services
Customer premises equipment for multinational corporations, small and mid-sized businesses, governmental and wholesale customers
Broadband fiber 
Products are marketed under the AT&T, Cricket, AT&T PREPAID and AT&T Fiber brands. 
With a current price of $20.40 as of June 22, 2022, AT&T also offers a $1.11 dividend, a dividend yield of 5.44% and a dividend payout ratio of 46.84%. 
Choose Cheap Dividend Stocks
Ready to consider dividend stocks for your portfolio? 
Before you fire up your brokerage account to buy shares, do your research and examine every angle of every company you're considering investing in.
We've listed three established companies that are more likely to have a consistent revenue stream compared to newer companies. You can enlist the services of investment professionals to make the best possible choices for your portfolio. A fiduciary financial advisor can help you align your investments with your future goals.
Interested in another list of high-performing stocks? Check out Dividend Kings vs. Aristocrats. If you're still not sure which companies and stocks make the most sense for your portfolio, take a look at 11 Dividend Stocks with High Yields.