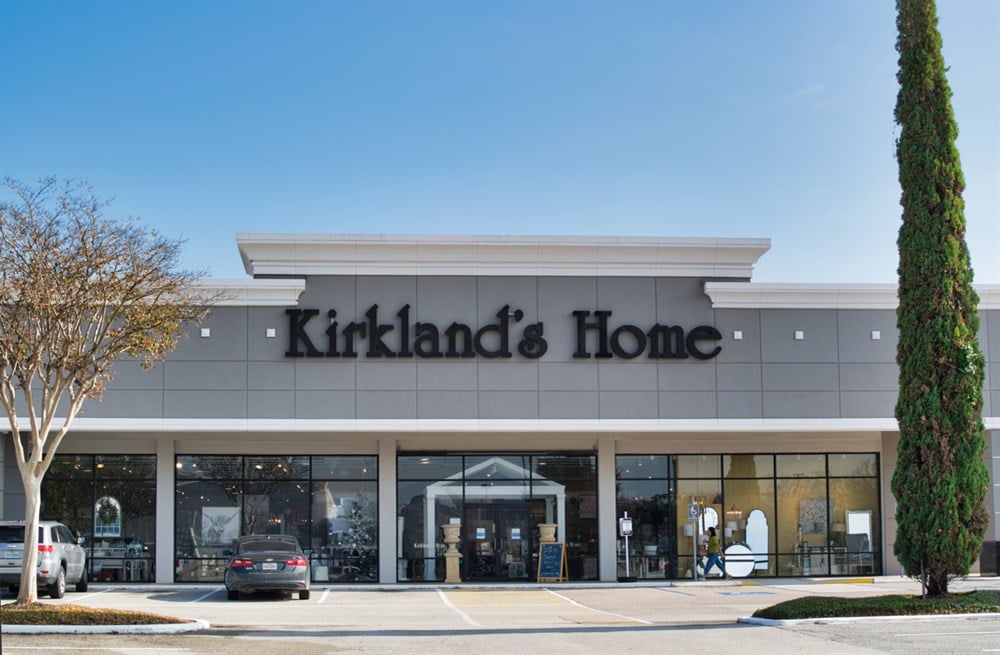 As one of the backbones of the American economy as consumers know it today, the real estate market is the center-hub point for a variety of other industries that depend on the underlying activity and volumes of the main. As inflation rates in the United States ran their path to multi-year highs, the FED saw no other choice but to step in and backstop any further increases by raising interest rates and retiring some liquidity from the economy, in an attempt to slow it down to more normalized levels. 
As a result of rising rates, mortgage lending costs also increased to match similar advances and make the subsequent buy/sell volumes decline with them. These trends can be visualized by dissecting the data within U.S. housing starts and building permits, which have declined significantly since their highs in 2022. Shares of home furnishing stocks have taken a beating following these developments. However, these declines have opened the path for Kirkland's (NASDAQ: KIRK) to propose a 93% upside potential from today's prices. 
A Sustained Player
Kirkland's has announced its first quarter 2023 earnings results; investors can find small hidden gems in the company's press release, despite some initially disappointing results. Shares of Kirkland's have declined by as much as 6% during Thursday's trading session, providing the perfect opportunity for investors to capitalize on a short-term cycle turnaround. Executives state within the release that despite a 4.4% decrease in net revenues, April saw "... positive comparable sales..." which can be an early sign of seasonality coming back to act in favor of a more significant recovery.
More importantly, specific changes took place within the company's gross margin levels. The first quarter of 2022 saw gross margins of 27.4%, a slightly higher rate than today's 26.7%. This decline need not be all negative news, as it can be attributed to aggressive pricing strategies implemented by Kirkland's management, incentives, and other programs that delivered positive results during the quarter, placing yet another catalyst to boost a new cycle into place. There are other, more speculative and out of management's hands, trends that can further support increased margin levels for the business.
Executives point to current merchandise input costs, as they were previously derailed from any normalized historical trends. Shipping and freight costs saw one of their highest levels during 2022, which directly fed into increased costs for Kirkland's to receive their inventory. However, as a direct operator in the industry states, ZIM Integrated Shipping Services (NYSE: ZIM) management has laid out a reasonable timeline for cost expectancy. Shipping and freight rates are expected to decline during the second half of 2023, and continue well into 2024. These trends, alongside bottoming housing starts and building permit volumes in the United States can act as further catalysts for a new rally.
Seamless Improvement
Kirkland's management reported the closure of three stores during the quarter, leaving the company with 343 stores in total. The company's 2022 investor presentation laid a path to improve efficiency and profitability under its 'infrastructure improvement' strategies. During the presentation, it was stated that fifty-nine stores were closed due to being 'underperformers.' Closing stores could be seen as a sign of contraction in the business; however, since these targeted stores are categorized as underperforming, they were essentially cost centers for the company and whose elimination can only bring additional resources to be redeployed into better-performing stores and other valuable projects.
These are some of the initial strategies that executives are looking to implement, with the objective being returning Kirkland's to its former net income and positive free cash flow levels. By regrouping resources saved from closed stores, coupled with ending the quarter with a cash balance of $7.1 million, the company is well positioned to capitalize on product mix and merchandise marketing strategies. 
These developments, alongside a real estate recovery scenario presented by bottoming economic indicators in the industry, have pushed Kirkland's analyst ratings higher. Analysts point to a $5.75 per share median price target, representing a near 93% upside from today's prices. KIRK stock has been trading within a tight channel, between $2.50 and $4.50 per share. A reasonably positive development seen in April's comparable sales, accompanied by analyst targets, could lay the foundation for a breakout from this range. However, investors should look for additional momentum from a company-specific and industry-wide perspective in the coming months.