Silverback Haulers, in West Chester, OH, is pleased to offer its services to West Chester residents who may be in search of waste management solutions for an upcoming cleanout, repair, renovation, construction, demolition, or other project. The company has a range of dumpsters available for rent for all kinds of projects, from small clean-ups to large-scale construction projects. Both residential and commercial customers often make use of Silverback Haulers' services, and the company is always ready and willing to send out a truck and dumpster when requested. The company's website can be found at https://www.silverback-haulers.com/.

Silverback Haulers LLC owner Hossam Elsayed said, "Our small business values fast delivery, friendly customer service, and carrying a variety of sizing options for residential or commercial projects of any size in order to go above and beyond what customers anticipate. We offer heavy-duty options to meet a variety of waste disposal needs, whether you're looking for a long-term rental to assist with a commercial demolition project or a one-time drop-off to remove unwanted furniture or appliances. We're excited to provide delivery service to West Chester, OH, and nearby areas, guaranteeing that our beautiful cities maintain their waste-free and enjoyable appeal. With our kind and accommodating team, we promise that the process will be streamlined and seamless."

There are a number of reasons why a customer might need to hire a dumpster. A roll-off bin is a beneficial and efficient way to keep a home or worksite clear of debris, for instance. Some of the items commonly placed in Silverback Haulers' dumpsters include unwanted household items, construction and demolition debris, roofing debris, and landscape and yard waste. Generally, customers rent dumpsters for a period ranging from 7 - 14 days, depending on location, availability, and demand. Rental periods can also be extended for a low daily rate after day 14. Silverback Haulers will only pick up the dumpster upon the customer's request via phone or text.

The scope of the customer's project is often what determines what size dumpster is best. 20-yard dumpsters are used for construction projects, roof tear-offs, and 3 - 4 room cleanouts. The two largest sizes are the 30- and 40-yard dumpsters which are generally reserved for whole house remodels, estate cleanouts, commercial projects, large renovations, and similar projects. Customers can get in contact with Silverback Haulers to get help choosing the right dumpster for any project. They can also find out how much it will cost to rent a bin for their specific location, timeframe, and tonnage needs through the company's website.

Hiring a dumpster from Silverback Haulers is a fairly simple process. Anyone can call or text the company directly to provide their name and delivery address along with dumpster size and dumpster placement instructions. Silverback will then set up the customer's account and deliver their container within 24 - 48 hours. Customers may also inquire through the company's website and make arrangements to reserve a dumpster online. Silverback Haulers make it a point to ensure that the rental process is as convenient as possible by offering flexible scheduling and a user-friendly online booking platform.

A number of customers in the area have worked with Silverback Haulers already. One review says that the company provided the, "Fastest delivery service, best pricing in the area. Will for sure use them again. Very professional customer service. Easy rental process."

Another customer who reportedly represents a business says, "We are a construction and remodeling company. We use Silverback Haulers for all our jobs. Top notch customer service and fast drop-offs and pick-ups. Highly recommended." For the most up-to-date information on pricing, availability, and other assistance, customers are advised to contact the company directly via phone or email. Customers can also find the company's contact details and website online.
Those interested may read more reviews of the company at https://goo.gl/maps/y7X7mp2aoCQV6fve9. Silverback Haulers encourages the community to get in touch if they have any additional feedback or requests.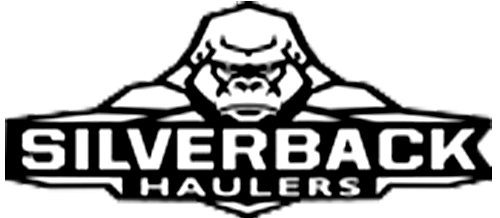 ###
For more information about Silverback Haulers, contact the company here:

Silverback Haulers
Hossam Elsayed
513-833-7144
helsayed08@gmail.com
7908 Cincinnati Dayton Rd Q, West Chester OH 45069