02/01/2023, Richmond // PRODIGY: Feature Story //



Cavalier Moving, a reputed mover in Richmond, Virginia, stated today that it is extending its services in front of the busy moving season.

Cavalier Moving, a reputed moving agency, provides various services, including local, long-distance, and commercial moving. The company, which has more than ten years of experience in the moving industry, will now offer choices for packing, loading, unloading, and storage.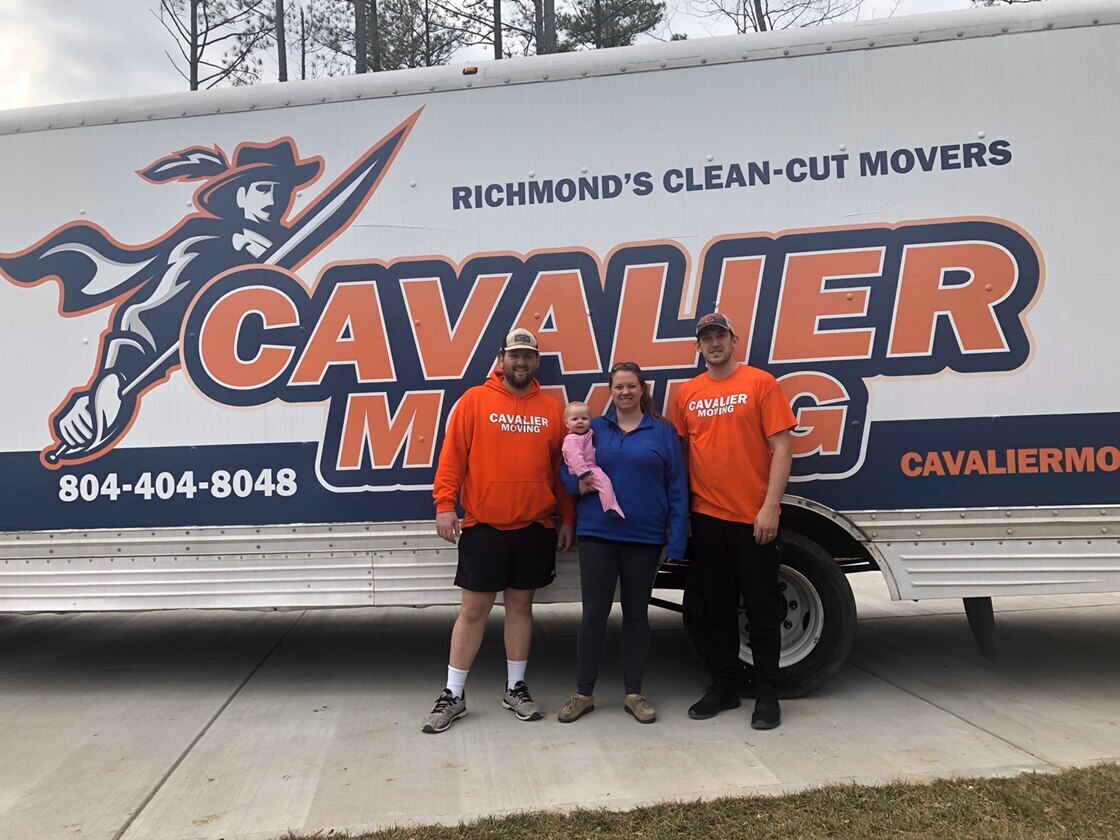 Cavalier Moving will also enhance its fleet of moving vehicles and introduce new services to accommodate the rising demand for moving services during the busy season. "Many people find moving stressful, so we try to make it as easy as possible for our customers. That's why we're expanding our offerings and growing our fleet of trucks, " Smith said.

Cavalier Moving, the dignified movers Richmond VA, is expanding its services to include packing, loading, unloading, and storage services for the rush season.
The company will now offer packing services, which include sending a team of trained packers to the client's home or business to pack all their belongings, ensuring that everything is well-protected and neatly labeled for simple identification. Cavalier Moving, Richmond, will also offer loading and unloading services, which entail a team of skilled movers loading and unloading all of the client's belongings, ensuring careful handling. It prevents people from doing any hard lifting.
In addition, Cavalier Moving will also provide storage options, including tidy, safe, climate-controlled storage facilities, to ensure that all its clients' belongings are suitably protected. People who are downsizing or need to store their belongings temporarily can benefit from this service.
The company provides exceptional customer service, and a dedicated team of professionals is always available to answer questions and provide assistance. Their name pops as soon as the client searches for the best movers near me.

About Cavalier Moving

Cavalier Moving, Richmond, is a reputable moving company with its headquarters in Richmond, Virginia. The 2010-founded business has a team of professional and skilled movers fully licensed, insured, and equipped with state-of-the-art equipment to ensure that all of their clients' things are handled with care. Additionally, they provide various services, including local, long-distance, and corporate relocation.
Cavalier movers, Richmond, VA is proud to be a part of the community and is strongly devoted to giving back. The company routinely takes part in philanthropic endeavors. As part of their "Movers for a cause" program, they offer discounts to charities and customers relocating to donate their items.
"We are thrilled to launch these new services and to be able to offer our customers even more alternatives when it comes to their moving needs," says Cavalier Moving CEO John Smith. "As one of the best moving companies in Richmond, Virginia, we are committed to providing the best experience for our clients, and these new services will help us do that."
Cavalier Moving is offering a free, no-obligation moving quote for anyone seeking local movers. On the business' website, cavaliermoving.com, customers may get helpful advice and suggestions for packing and moving preparation. In addition, customers can schedule, pay for, and track their movements via the website's consumer interface.
For additional information about Cavalier Moving and its services, please visit the business' website at cavaliermoving.com or phone 555-555-5555.


###
Media Contact:
Cavalier Moving
6117 Staples Mill Rd, Richmond, VA 23228, United States
Phone
(804) 404-8048
Email - cavaliermoving@gmail.com
URL: https://www.cavaliermoving.com/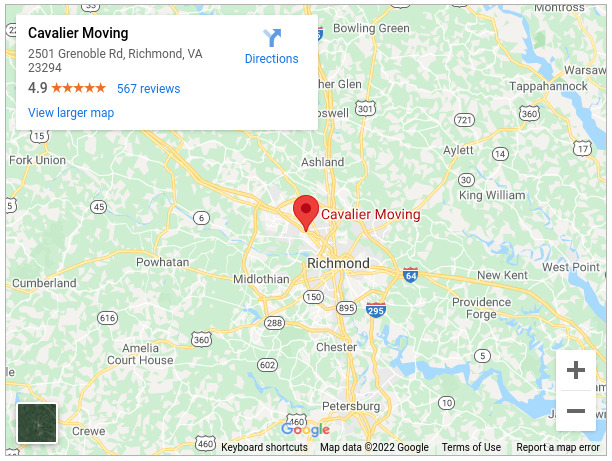 newsroom: news.38digitalmarket.com




Source: 38 Digital Market News

Release ID: 511787

Original Source of the original story >> Virginia Based Richmond Moving Company Expands Services Before the Busy Moving Season